Thieving

Thieving is a skill that allows players to obtain coins and items by stealing from market stalls, chests, or by pick pocketing non-player characters (NPCs). 
Thieving Locations

There are some locations where you can thieve such as:
Home South of Bank (thieving stalls)
Monkeyhome (::monkeyhome)
Ardougne (pickpocket guards)
Training

Thieving is among one of the easiest 
Dreamscape
 skills. You can begin training this skill at ::home, on the northern wall.
Training

Normal Experience
Thieving Stall
Type
Experience
Level
Recieve

Crafting Stall
600 XP
1
100M
Food Stall
1,000 XP
50

500M

General Stall
1,600 XP
70

700M

Magic Stall
2,400 XP
85
1B
Scimitar Stall
3,900 XP
99
2B
Hardcore/Ironman Experience
Thieving Stalls
Type
Experience
Level
Receive

Crafting Stall
40 XP
1
100M
Food Stall
60 XP
50

500M

General Stall
140 XP
70
700M
Magic Stall
180 XP
85
1B
Scimitar Stall
300 XP
99
2B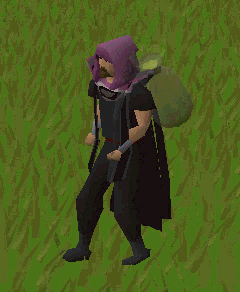 Skills
Gathering

 Woodcutting •  Mining •  Fishing •  Hunter •  Farming

Support

Artisan

 Firemaking •  Fletching •  Cooking •  Smithing •  Runecrafting •  Crafting •  Herblore

Combat

 Attack •  Strength •  Hitpoints •  Defence •  Magic •  Ranged •  Prayer •  Summoning •  Dungeoneering
Ad blocker interference detected!
Wikia is a free-to-use site that makes money from advertising. We have a modified experience for viewers using ad blockers

Wikia is not accessible if you've made further modifications. Remove the custom ad blocker rule(s) and the page will load as expected.