Overview
The Super Donator Rank is obtainable via the ::donate store for $20 or in the game for 250t+. With this rank, you will have all the options available to Regular Donators as well as new perks and areas!
::Bank
This command allows you to bank anywhere you are, instead of having to run to the bank all the time!
The Super Dungeon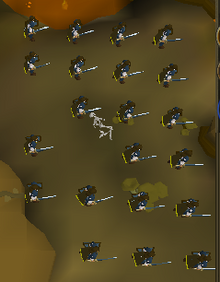 At this dungeon, there are many bosses you can kill. For every Guardian of Armadyl, you kill you gain one Donator point which can be spent in the Super Donator Shop.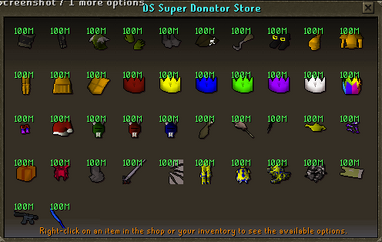 Minibosses
Hate how the MiniBoss area is always PACKED? Worry no more, as the Super Dungeon has a set of every MiniBoss, so you don't have to fight for a monster at the normal area!
Other Bosses

By clicking on the portal you can access a special dungeon with bosses exclusively for Super Donators.

Inside you will find:









The ::drive command!

Turn into a sick Lambo once doing this command and impress all of your friends!