Squeal of Fortune
How to obtain Squeal of Fortune spins - Each time you complete a 99 in a skill you are awarded with 3 spins.
Infomation Our Squeal of Fortune offers collectable items for Starter players. Including cash, weapons, armour, capes, and more! Sequel of fortune is accessible by going to the bottom right of your screen and clicking on the tab shown below. After this you press on the Play button which takes you to the image underneath.
From this you click on the red button, which uses 1 spin and gives you an item randomly.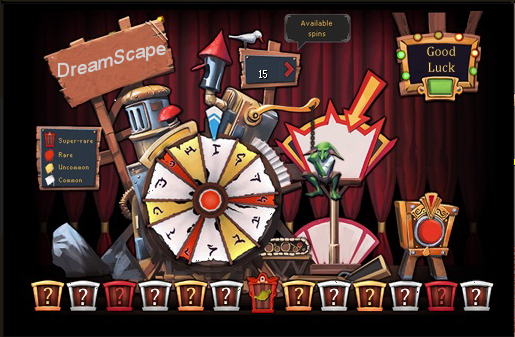 Ad blocker interference detected!
Wikia is a free-to-use site that makes money from advertising. We have a modified experience for viewers using ad blockers

Wikia is not accessible if you've made further modifications. Remove the custom ad blocker rule(s) and the page will load as expected.