Runecrafting

Runecrafting is a skill for players to craft runes to enhance, Magic spells. The runes can be only be made through specific Runecrafting altars.
Training

You can begin this skill by visting the Skilling Areas teleport in your spell book.
Speaking to Aubury will allow you to begin the skill Runecrafting. You can trade him to find the resources you'll need to start:
Aubury sells rune essence & talisman's.
Once a talisman is bought you can right click the talisman and choose Locate.
Experience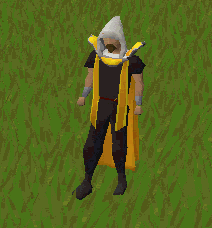 Skills
Gathering

 Woodcutting •  Mining •  Fishing •  Hunter •  Farming

Support

Artisan

 Firemaking •  Fletching •  Cooking •  Smithing •  Runecrafting •  Crafting •  Herblore

Combat

 Attack •  Strength •  Hitpoints •  Defence •  Magic •  Ranged •  Prayer •  Summoning •  Dungeoneering
Ad blocker interference detected!
Wikia is a free-to-use site that makes money from advertising. We have a modified experience for viewers using ad blockers

Wikia is not accessible if you've made further modifications. Remove the custom ad blocker rule(s) and the page will load as expected.