Hunter

Hunter
 is a skill where players catch different animals and creatures. Although Hunter is a non-combat skill, players can still be damaged while hunting.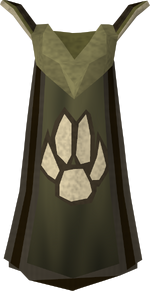 Training

To begin Hunter, go to your magic spell book and click on the Skill Teleport. Head over to where it says Crafting & Hunter, and choose Hunter. You will travel to an enclosed area circled by many trees. For the hunter skill, you'll need to purchase and use a Butterfly net, and have many Implings Jar's consecutively bought. You will also have to have all of the other spaces in your inventory empty because you need to buy every inventory of 27 Impling jars. Every time you catch 1 Impling, 1 jar will be filled. These can be bought from Tamayu.
When you have caught 27 Implings and your inventory is full, walk to the Black Market Dealer and sell all your Impling Jars. You have to repeat this process till you achieve 99 Hunter.
There really are no imps to target as the level requirements vary. But in essence, you want to keep in this order (chronological)
Impling
Level Required
Type
Normal
Hardcore
Iron Man
Sell
Profit

1
Baby
3,000 exp
300 exp

300 exp

3,000gp
2,800gp

17
Young
7,000 exp
700 

exp

700 

exp

3,000gp

2,800gp

20
Gourmet
8,000 

exp

800 

exp

800 

exp

3,000gp

2,800gp

34
Earth
10,000 

exp

1,000 

exp

1,000 

exp

3,000gp

2,800gp

40
Essence
12,000 

exp

1,200 exp

1,200 

exp

3,000gp

2,800gp

50
Electric
16,000 

exp

1,600 

exp

1,600 

exp

3,000gp

2,800gp

58
Nature
20,000 

exp

2,000 exp
2,000 exp
3,000gp

2,800gp

65
Magpie
25,000 

exp

2,500 exp
2,500 exp
5,000gp
4,800gp

74
Ninja
28,000 

exp

2,800 exp
2,500 exp
7,000gp
6,800gp

90
Dragon
50,000 

exp

5,000 exp
5,000 exp
10,000gp
9,800gp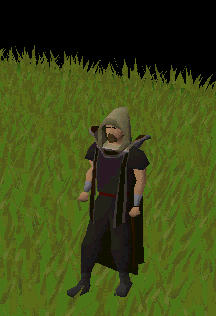 Skills
Gathering

 Woodcutting •  Mining •  Fishing •  Hunter •  Farming

Support

Artisan

 Firemaking •  Fletching •  Cooking •  Smithing •  Runecrafting •  Crafting •  Herblore

Combat

 Attack •  Strength •  Hitpoints •  Defence •  Magic •  Ranged •  Prayer •  Summoning •  Dungeoneering
Ad blocker interference detected!
Wikia is a free-to-use site that makes money from advertising. We have a modified experience for viewers using ad blockers

Wikia is not accessible if you've made further modifications. Remove the custom ad blocker rule(s) and the page will load as expected.