Dungeoneering

Dungeoneering is a skill that consists of 

killing NPC's for tokens and experience which can be used at the Dungeoneering store at ::home.

.
Training

To begin this skill, you will want to visit the "
More Skills Teleport"
 in the "
Magic Spellbook"
. Make sure you bring some 
armour
, 
weapons
 and 
food
 to begin killing the NPC's. You will receive more XP and tokens, depending on which monster you attack.
Best Dungeoneering Monsters To Fight

Avatar of Creation - Highest / Best (HP) (240,000 Xp, and 16 Tokens)
Solus Dellagar - Medium / Average (HP) (152,000 Xp, and 13 Tokens)
Ice Giant - Lowest/Worst (HP) (88,000 Xp, and 7 Tokens
Token Exchange

"
Dungeoneering Tokens",
 can be used to exchange for the following items ;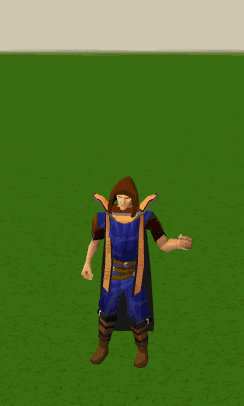 Skills
Gathering

 Woodcutting •  Mining •  Fishing •  Hunter •  Farming

Support

Artisan

 Firemaking •  Fletching •  Cooking •  Smithing •  Runecrafting •  Crafting •  Herblore

Combat

 Attack •  Strength •  Hitpoints •  Defence •  Magic •  Ranged •  Prayer •  Summoning •  Dungeoneering
Ad blocker interference detected!
Wikia is a free-to-use site that makes money from advertising. We have a modified experience for viewers using ad blockers

Wikia is not accessible if you've made further modifications. Remove the custom ad blocker rule(s) and the page will load as expected.