Donator Rank
Overview
The Donator rank is obtainable via ::donate for $15 or in game for 10t+. With this rank you will be opened to MANY perks which includes new zone and bosses.
Perks
::Yell Command
You will be able to set your tag/color/shade with the following commands. 
- ::setyelltag (tag), ::setyellcolor (color), ::setyellshade (color)
The Donator Button
With the Donator Button you have the ability to use 'Anywhere Slayer', 'Mobile Spellbook Change' and 'Donator Zone' teleport.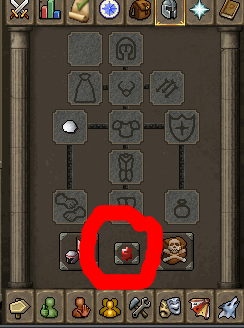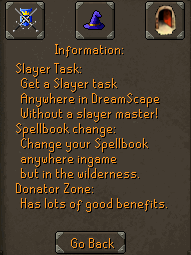 Donator Zone
shops where you can purchase various types of goodies.




combat skills for free by talking to the Town crier.
Donor Exclusive Bosses
Dreamkings (::dreamking) *for detailed information of this boss click here.*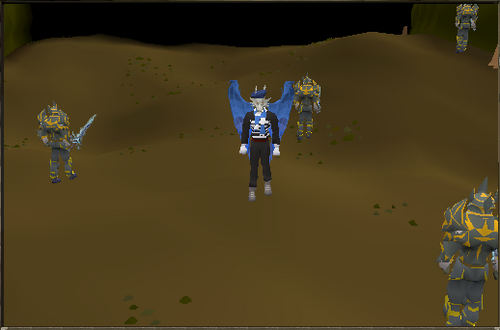 Gio's Hoe (::donorboss) *for detailed information of this boss click here.*
Dicing
Being a donator allows you to start dicing and roll a dicebag.
For full information on dicing click here.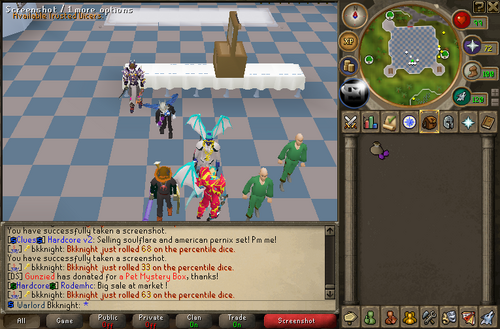 Refilling Special Attack
You can refill your special attack at the PK box instead of waiting.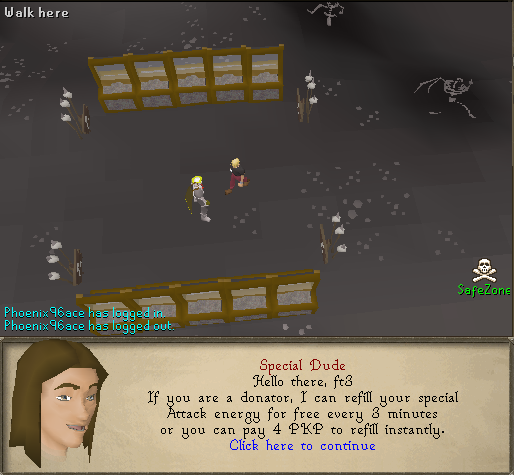 Or you can have it refilled (includes prayer and hp) by drinking at Home fountains for free with a 2 minute interval for each drink.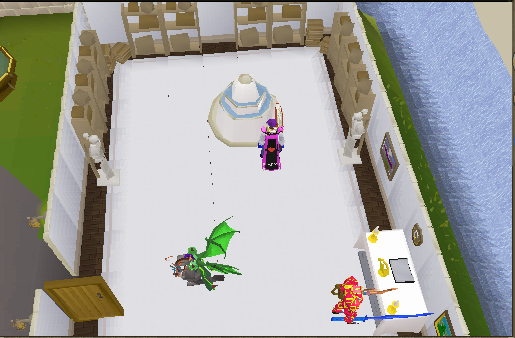 Frost Dragons
This NPC's are an alternative to Dragonbone Protectors (::Dragonbone) for farming some Frost Dragon Bones. If you're having a hard time killing Dbone protectors you can teleport here by simply typing ::Frosts or by teleporting through your Donator Button > 'Donator Zone'.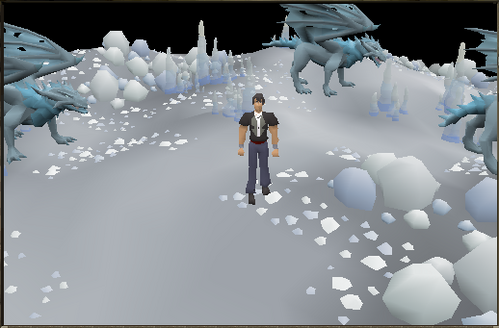 Miscellaneous
Turn into a Pokemon for free! Just type in ::giodude and you're good to go.
To revert back to normal type the command ::unpc or simply relog.

Ad blocker interference detected!
Wikia is a free-to-use site that makes money from advertising. We have a modified experience for viewers using ad blockers

Wikia is not accessible if you've made further modifications. Remove the custom ad blocker rule(s) and the page will load as expected.