Constitution

​Constitution : 
(also known as 
health
, and formerly as 
Hitpoints
 or 
HP
) is a skill that affects how many life points (LP) a player or monster has. Life points represent the amount of damage a player or monster can withstand before it dies. Death occurs when a player or monster's life points reach zero.
Training

Anytime you use your combat skills when attacking, a portion of the experience gained goes towards your constitution.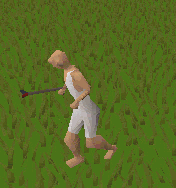 Skills
Gathering

 Woodcutting •  Mining •  Fishing •  Hunter •  Farming

Support

Artisan

 Firemaking •  Fletching •  Cooking •  Smithing •  Runecrafting •  Crafting •  Herblore

Combat

 Attack •  Strength •  Hitpoints •  Defence •  Magic •  Ranged •  Prayer •  Summoning •  Dungeoneering
Ad blocker interference detected!
Wikia is a free-to-use site that makes money from advertising. We have a modified experience for viewers using ad blockers

Wikia is not accessible if you've made further modifications. Remove the custom ad blocker rule(s) and the page will load as expected.